Λεπτομέρειες

Κατηγορία: Πέραν της φυσικής
Τελευταία Ενημέρωση στις Κυριακή, 02 Δεκεμβρίου 2012 06:07
Δημοσιεύτηκε στις Παρασκευή, 21 Οκτωβρίου 2011 03:45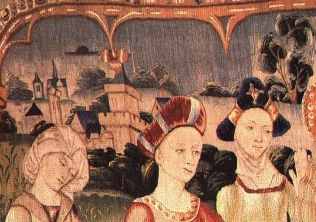 These two tapestries were created in the 14th century. Both depict the life of Mary. Hat shaped objects can be clearly seen in both tapestries. The one on the left was created in 1330. The one on the right is entitled The Magnificent. Both are located at the french basillica Notre-Dame in Beaune, Burgandy.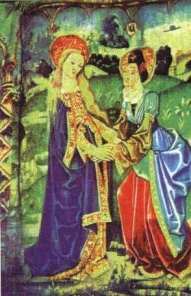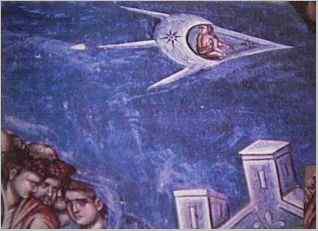 These two objects are from part of a fresco entitled "The Crucifixion" and was painted in 1350. They are located above the altar at the Visoki Decani Monestary in Kosovo, Yugoslavia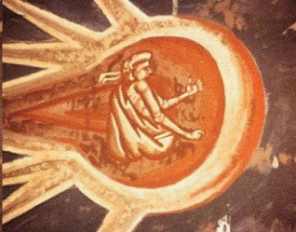 I don't know the titles/artists or where these are displayed, but I know it is 15th century !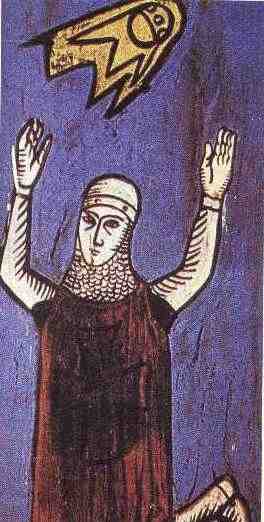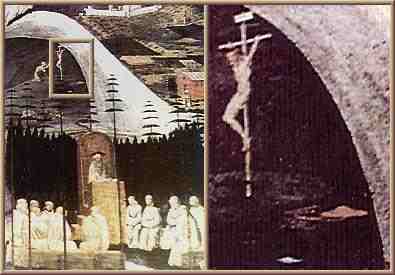 The above painting is by Paolo Uccello(1396-1475) and is entitled "La Tebaide" (painted c.1460-1465). The blown up picture on the right shows a red saucer shaped UFO seen near Jesus. It hangs in the Academy of Florence.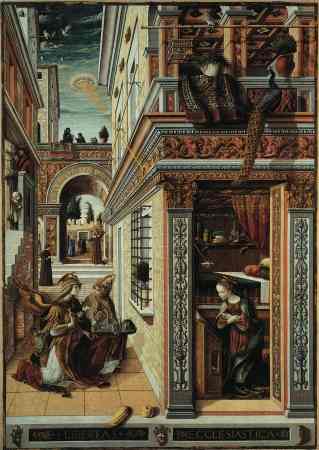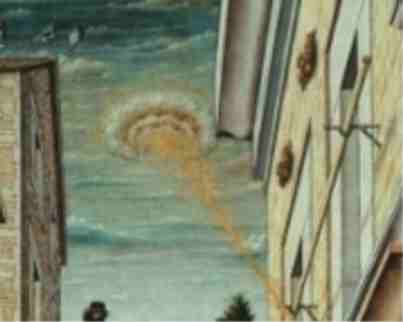 The above painting is by Carlo Crivelli(1430-1495) and is called "The Annunciation with Saint Emidius" (1486) and hangs in the National Gallery, London. A disk shaped object is shining a pencil beam of light down onto the crown of Mary's head. A Blow up of the object is next to the painting.

The above picture depicts Jesus and Mary on what appear to be lenticular clouds. The painting is entitled "The Miracle of the Snow" and was painted by Masolino Da Panicale (1383-1440) and hangs at the church of Santa Maria Maggiore, Florence, Italy.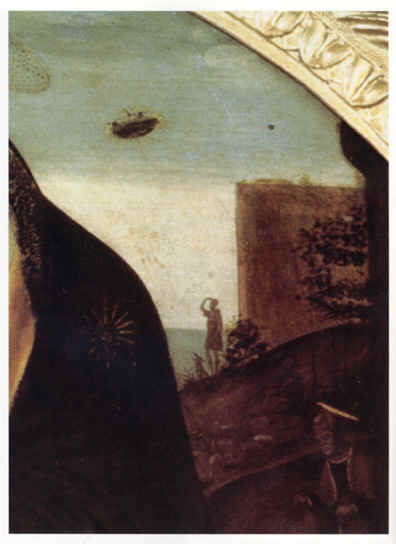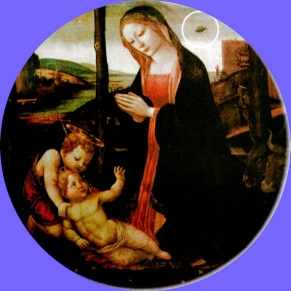 This painting is called "The Madonna with Saint Giovannino". It was painted in the 15th century by Domenico Ghirlandaio(1449-1494) and hangs as part of the Loeser collection in the Palazzo Vecchio.Above Mary's right shoulder is a disk shaped object. Below is a blow up of this section and a man and his dog can clearly be seen looking up at the object.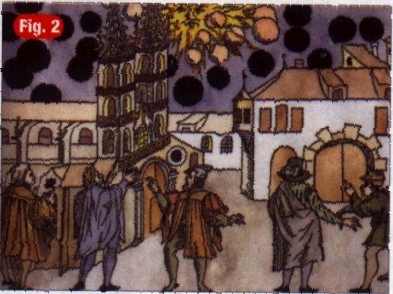 The above image is of actual sighting that occurred in Nuremburg on the 14th April 1561. It appeared in a local broadsheet and was a woodcut by Hans Glasser. Held at the Wickiana Collection, Zurich Central Library.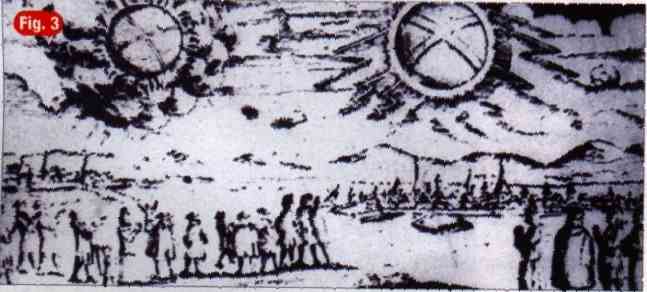 More wheels ! This picture shows a UFO sighting over Hamburg, Germany 4 November 1697. The objects were described as "two glowing wheels"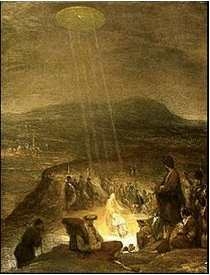 This image is by flemish artist Aert De Gelderand is entitled "The Baptism of Christ" It was painted in 1710 and hangs in the Fitzwilliam Musuem, Cambridge. A disk shaped object is shining beams of light down on John the Baptist and Jesus.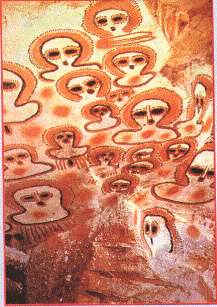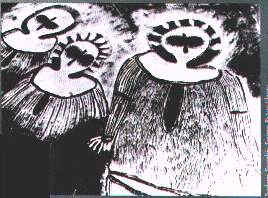 These a images from Kimberley, Australia. They are Australian Aborigine cave paintings, possibly 5,000 years old. It is believed they represent ET beings. Here is a link giving you more info on Aboriginal beliefs
---